PRODUCTS AND SERVICES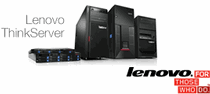 Home Office Desktops, Laptops, Netbooks
Description of services:
Lenovo's program offers a solution for You,Your Employees, Family and Members to purchase Lenovo PC products, accessories and options directly from Lenovo at discounted prices.

Shop Early and avoid the holiday rush! At the office, home, or on-the-go, maximize your productivity from anywhere with the progressive craftsmanship, legendary reliability and extreme power of ThinkPad PCs, or try one of our consumer products powered for productivity but built for play and everyday - these laptops feature eye-catching designs and power for anything from the latest games to daily multimedia.

Save up to 25% with Lenovo this holiday season.

Think Holidays. Think Savings. Think Lenovo
What's in it for you?
If you see savings registration url's or phone numbers above your are logged in and ready to start saving.

If not - to see the details of this Program and register for your savings you must be a member and access the member only section of this page by logging in and using your password.
Key benefits:
Products include the best engineered award-winning ThinkPad notebooks. As a valued member participant you are entitled to receive discounts above and beyond the lenovo.com price. Moreover, you will frequently receive special eCoupon offers providing a greater discount.